Get Prequalified and Start Home Shopping Today.
Sponsoring Lender: La Cross Mortgage, NMLS 1584260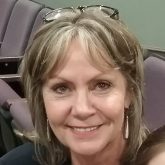 Liz Cantwell has helped many families just like yours find a great loan that meets their budget. Contact Liz today to get started on your home loan process (it won't affect your credit score).
What Home Buyers are Saying About Liz:
Excellent Customer Service
Josie C. from Harlingen, TX
Liz Cantwell is the epitome of professionalism and offers amazing customer service. If you want someone who treats you as a person and empathizes that this is the largest purchase a person can make then call her. The process was smooth and she never seemed bothered by my millions of questions. Thank you Liz and your team for helping me with my mortgage.
LOAN STATUSClosed Sep 2018
LOAN TYPEPurchase
CLOSE ON TIMEYes
INTEREST RATEAs expected
FEES/CLOSING COSTSLower than expected





Absolutely amazing!
Antonio Zarzoza from McAllen, TX
What a journey! Our overall house hunting experience was less than perfect and there were some bumps on the road. However, Liz stood by with us all over the road. Her naturally positive attitude was contagious and very helpful to calm our anxiety. Even when on some occasions we would encounter those unforeseen difficulties, her smile and words of encouragement would help us get through. She never left a text message or a call go unanswered, she seemed to always have a solution for each problem we encountered. She was just amazing.
My wife and I are very grateful with her as she never left us by ourselves, she was there from start to finish and we never felt her forced or "just doing her job." She was truly genuine. Having her there next to us at closing was at one point even emotional. I would definitely recommend her to everyone! MUCHAS GRACIAS LIZ, YOU ARE AN ANGEL!!!
LOAN STATUSClosed Sep 2018
LOAN TYPEPurchase
CLOSE ON TIMEYes
INTEREST RATELower than expected
FEES/CLOSING COSTSLower than expected